Preview: Deer Shed Festival 9 – Making Waves – 20th – 22nd July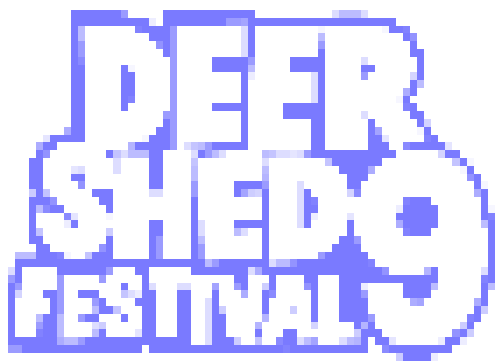 www.deershedfestival.com.
The ninth edition of one of the north's favourite family festival's is shaping up to showcase its biggest ever programme of family friendly music, arts and science.
Deer Shed Festival 9 – taking place in Topcliffe, North Yorkshire on 20th-22nd July – boasts a stacked music line-up of indie, electronica, rock and folk artists, featuring headliners Goldfrapp, Drenge and Field Music (with the Open Here Orchestra) at the top of the bill.
Public Service Broadcasting return as very special guests after appearing on the Big Top tent back in 2013, while Gaz Coombes, Joan As Police Woman, This Is The Kit, Nadine Shah, Jane Weaver, Morrissey & Marshall and Bill Ryder-Jones join them.
It isn't just musicians of international fame appearing at the independent family festival. Deer Shed always showcase a multitude of emerging bands across its four live music stages. Big tips for 2018 include The Orielles, Dream Wife, Goat Girl, HMLTD, whenyoung, Blaenavon, Matt Maltese, Mush and Amaroun, among many others.
With the promise that every member of the family's tastes will be catered for, the music offerings are just the beginning of the Deer Shed experience. For comedy lovers, household names James Acaster, Rachel Parris and Daliso Chaponda headline the Big Top comedy club, with Justin Moorhouse, Spencer Jones, Abandoman and Kiri Pritchard-McLean among many others on a long and hilarious list of acts.
The Deer Shed team drag their kids around the best theatre and shows at the Edinburgh Fringe Festival, so they know which ones are golden for the whole family. Spoken-word sensations Harry & Chris will perform their unique mix of comedy, melody and poetry, alongside the likes of Big Howard & Little Howard, The Kagools, Blue Planet III (yes, three), plus much else from giant sea creature puppets and jugglers via murder mysteries and bedraggled mermaids.
Deer Shed Festival has recently begun to produce its own theatre, and this year Leeds-based Manic Chord Theatre have been commissioned to create a unique, immersive promenade theatre performance for the site's woodland belt aka The Wilderwild, which also contains a green and traditional craft area. The show, Our Time, will feature Lewis Carroll inspired characters of time, who embark on an interactive journey alongside Deer Shedders to save Father Time.
Rock music icon Chris Difford of the band Squeeze will appear on Deer Shed's new Buckends stage to talk about his recent memoir Some Fantastic Place. Cosey Fanni Tutti will also speak about how she became one of Britain's leading avant-garde artists with Hull-based band Throbbing Gristle in addition to a host of many other fantastic authors, poets, storytellers, philosophers, activists and musicians on the literary and spoken word line-up.
The theme of Deer Shed changes each year: 2018 is the year of 'Making Waves', with many aspects of the programme being informed by both water and sound waves. Art installations like artist-in-residence Johnny White's 'Good Vibrations', Dan Fox's 'Sound Garden' and Pif-Paf Theatre's 'Celestial Sound Cloud' all feature interactive sonic sculptures. Modular synthesis, music production, marine forensics and a virtual reality voyage to the Arctic with Greenpeace are among the wavy science tent highlights.
Kids can design fish out of old book pages, make their own deep-sea diving helmet, build a boat or upcycle waste materials such as plastic bottles to make lovely art creations with Sarah Turner in the festival's arts & craft workshops. Renowned names of the arts world like The Royal Shakespeare Company, Northern Ballet, 201 Dance Company and York Theatre Royal will also lead various specialist workshops. A brand-new wellbeing area – The Hideaway – will be filled with all sorts of yoga you wouldn't even know existed, making it the ideal place to downshift and recharge.
With the support and guidance of WasteAid UK – the official charity partner of Deer Shed Festival 9 – Deer Shed is getting #DrasticOnPlastic by banning the sale of single-use plastic bottles and straws for 2018, heavily investing in further recycling infrastructure, and pledging to become completely single-use plastic free festival by 2021.
So, there you have it. Deer Shed Festival 9 promises to be another bustling weekend of magical family fun with, as usual, far too many performances, workshops and activities to choose from! And we haven't even mentioned the extensive cinema, sports, and under 5s programmes…
For more information and to delve into the deeper details of the 2018 line-up, visit: www.deershedfestival.com.