BRADFORD band Issimo are set to launch their long-awaited debut album this month.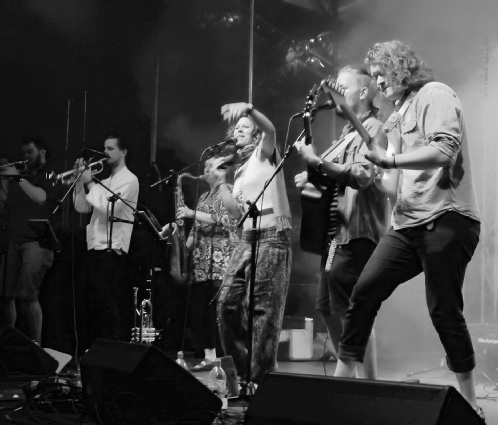 Fresh from their world adventure tour, Issimo are back home in Bradford set to set the summer alight with their joyful sounds.
The band – led by songwriters Abi Uttley and Marc Otway – will launch the album, The Adventures of Issimo, at Bradford's newest music venue, Trash, Friday July 27th.
Issimo are Abi Uttley and Marc Otway backed by a group 'Issimites'.
The pair formed after they had both competed in the finals of a nationwide battle of the bands called 'Rock the House' which was held at the House of Commons and supported by big names such as Queen's Brian May, Blink 182's Mark Hoppus and Rick Wakeman (Former keyboard player for Yes.)
Abi and Marc finished 1st and 2nd respectively in the solo act category, and have since formed Issimo, having already gained attention with shows at Latitude Festival, Cornbury Festival, and Beat Herder festival.
2018 now sees the exciting release of their debut album "The Adventures of Issimo" which brings together a unique blend of exotic sounds into a uniquely vibrant and dynamic mix held together by strong rhythmic core of driving Rock, Ska and Latin beats."
Following a successful Pledge campaign to raise funds to make the album, they left the studio to embark on an epic journey that saw them playing shows on small islands in the Pacific, followed by shows in Las Vegas, North California and San Fransisco.
Lead album track Shackles was recently featured on Tom Robinson's BBC Introducing Mix Tape and played on his show on BBC Radio 6. Tom described the band as "the 21st Century Mariachi version of The Specials", adding: 'And that is no bad thing!'
With their debut album raring to go, the duo are excited to be kicking off the start of the summer holidays with a lively mix of festival music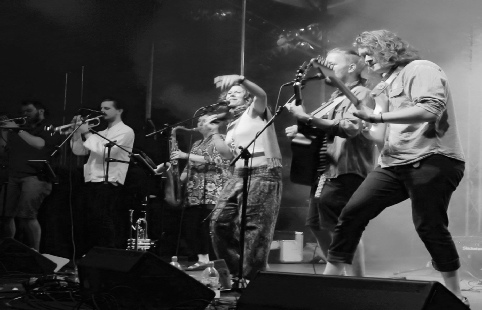 "We had an immense adventure and, while listening to our studio mixes, we discovered that the album makes the perfect soundtrack to drive through vast desserts to!" said Abi Uttley, one half of the songwriting duo, who blend ska, reggae, Latin and other world music elements.
New to Issimo, then you're in for a treat. Their feelgood live shows offer uplifting, exotic beats and catchy pop choruses. The band wowed the crowds recently at Saltaire's Dragonboat Festival.
And to make the night complete, support acts for this month's album launch are The Last Minute and Ryan Noble!!!!
Tickets are available from yorkshireticketshop.com or from Issimo at issimomusic.net. Tickets are also on sale at Al's Dime Bar on North Parade.
Anyone who bought tickets for the band's Down's Syndrome Support charity concert - which has had to be cancelled and will be re-arranged for later this year - is asked to email Marc Otway at info@issimomusic.net