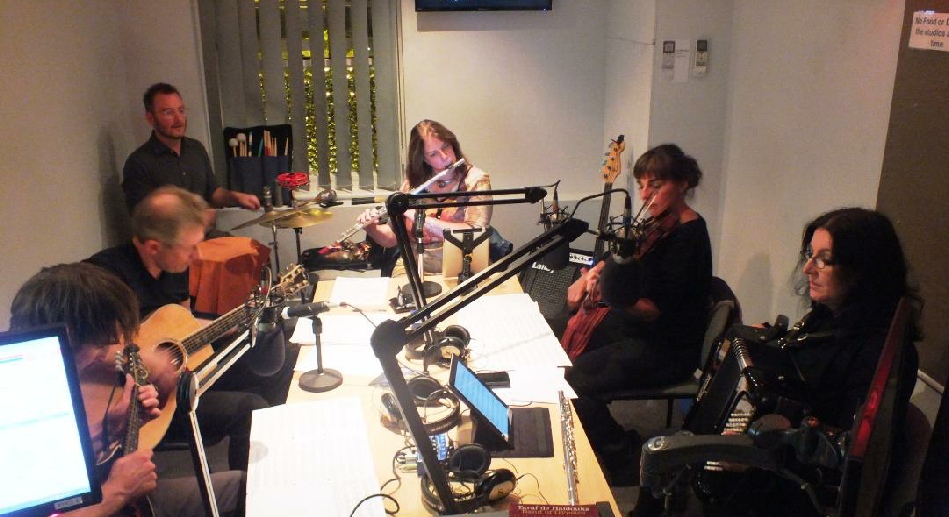 THE SINGER, NOT THE SONG?
Dave Burland asked an interesting question on social media. Do folks come out to see their favourite performers, or do they come to hear some interesting songs? He got a mixed response, some of it quite heated, especially from the traditionalists.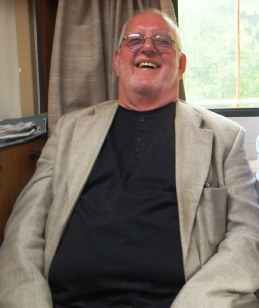 I put the same question to long-established traditional singer and song collector, Dick Miles. He declared that it was an interesting question. He had noted that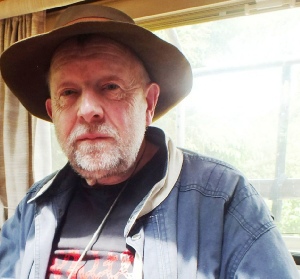 some well-established performers are better at selling themselves than others. They build up a fan base and keep in contact with it, informing them whenever they are playing in their area, thus ensuring that they have an audience. They will then present a mixture of their best known songs, and new material, thus keeping their performances fresh. "It's probably an approach that comes out of pop-song culture," he suggested.
However other folks like to broaden their experience. They will deliberately go out to see artists who they haven't seen before, who might be recommended by others. They also enjoy hearing new material.
I asked Dick if he minded traditional songs being given a new twist by younger artists. "Not at all," he said. "The tradition is a living thing. It should go through a process of change, even improvement, otherwise the songs become museum pieces."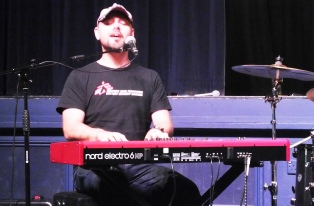 During a recorded chat with Dan Burnett at the Ryedale Blues club with blues presenter Paul Winn, Paul asked Dan whether there was any one song that he gets requested to sing that makes him cringe. There was - Piano Man! In one tour of 40 odd gigs he was asked to play that song every night! "Did you?" Paul asked. "No!" Dan replied.
But why do people ask for the same old songs over and over again? When I was gigging a few years ago now, I was frequently asked to sing either 'Streets of London' or 'All Around My Hat'. Obviously they were the only folk songs that those folks knew! We concluded that it was probably because anything else took them out of their comfort zone.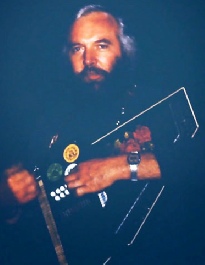 So, the answer to Dave Burland's question is, 'Yes'. Both are true. Some people follow the artists. Others the songs.
Personally, I think there is room for both. Of course, fans of certain artists and bands will follow them and enjoy hearing their favourite tracks and songs over and over again, live. Others will experiment, and give new artists, who bring a fresh approach, a chance. It is very hard to be original nowadays. There are so many talented folks out there. It is a very competitive market. So when originality and inventiveness do occur they should be treasured and supported.
It's what we try to do on FAB Folk and Blues. But radio should never be enough. We are there to help promote artists in Yorkshire and to encourage fans, new and old, to make the effort to get out there and hear them and their material, live. That's as it should be, whether they prefer the singer or the song, or both.
Uncle Tone FAB & MMM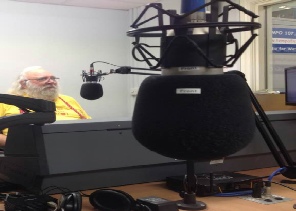 Radio
FAB Folk and Blues Wednesday evenings 8-10pm on Tempo 107.4FM in the Lower Warfe valley, online at www.tempofm.co.uk and podcast forever at www.mixcloud.com/tonyhaynes52
I use my weekends to record interviews and tracks at festivals and concerts for the programme to focus on presenting our excellent local Yorkshire musical talent to the rest of the world.
I have also been given air-time for another innovative live programme, also on Wednesdays at 11pm. 'Midweek, Midnight Mayhem' is a programme for insomniacs featuring past quality tracks of all genres that should not be forgotten, It will 'Warfe' and 'Ouse' with lots of live 'Rye' humour, and give us much more air time to play the music you make. You can send in your CDs to:
FAB Folk and Blues, concentrating on live studio performances from local acts, goes from strength to strength on Wetherby's Tempo 107.4FM. Our guest list for the next couple of months looks like this:
We also now welcome the Paul Winn Blues Hour, probably the best blues show in Yorkshire, 10-11pm on Wednesdays.
So Wednesday evenings on Tempo FM now look like this:
80-10pm FAB Folk and Blues
10-11pm The Paul Win Blues Hour
11pm-1am Our eclectic slightly mad Midweek Midnight Mayhem Show where we play what we like - anything from Music Hall to progressive rock, much of it suggested by you.
You can find us on 107.4FM in the Lower Wharf Valley
Online at www.tempofm.co.uk for the rest of the world
Podcast forever at www.mixcloud.com/tonyhaynes52/
And Paul's shows at https://www.mixcloud.com/paul-winn2/
Keep Music Live
RADIO UPDATE
It is with great delight that Jorvik Radio have announced that they have been granted a Community Radio Licence for York. They await allocation of an FM frequency. Jorvik Radio are mostly the presenters from Vale Radio, who were summarily sacked, overnight, by video when Vale Radio's DAB channel was asset stripped by Star Radio. Jorvik Radio, run by local volunteers, is dedicated to giving York what it wants in terms of broadcasting, so I am sure it will be another successful Yorkshire outlet for specialist music programmes. Watch this space.
FAB or MMM, Tony Haynes, Tempo FM, c/o Wetherby Film Theatre, Caxton Street, Wetherby, LS22 6RU.
Who knows? Yours might be the next to be reviewed here.
Tone