Oliver Twist at Hull Truck Theatre,
Review by Chris Martin.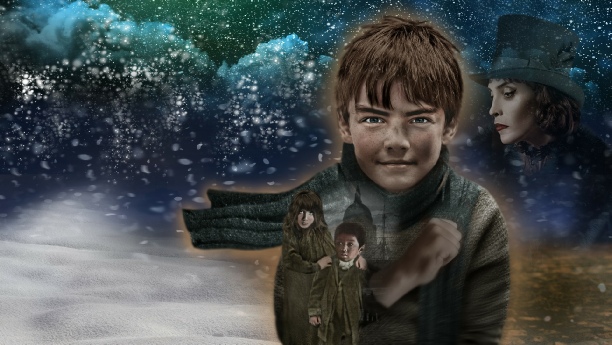 Oliver Twist's wild festive adventure thrilled Tuesdays audience at Hull Truck, deftly directed by Mark Babych with delightful twists and surprises.
Born in a workhouse. Sold into an apprenticeship. Recruited by Fagin's band of pickpockets and thieves. Deborah McAndrew's adaptation of Charles Dickens novel, follows Oliver as he sinks into London's grimy nineteenth century underworld on his search for a home, a family and love.
Not being a fan of musicals, I had set my mind to "open" for this adaptation of the Dickens classic. Entering the theatre I was instantly struck by the set, especially the two high rise gantries, these came into good use later especially for Bill Sikes demise. And from the off I was transfixed! Instantly forgetting my dislike of musicals.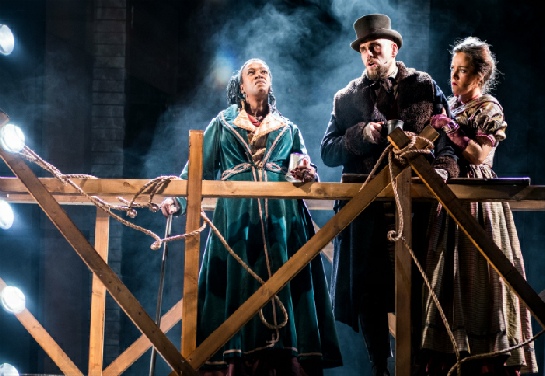 This adaptation by Deborah McAndrew directed by Mark Babych brought a new twist (oh dear) to this well-known story. It had crossed my mind how characters like Fagin and Dodger would be portrayed without comparison to the well-established versions we've all seen before. In a very clever move both characters were cast as female, a brave move that worked wonderfully.
The music and song dovetails seamlessly with the dialogue and the mix of original songs and well-known Christmas carols, often mixed, was a delight.
The cast were superb each playing multiple roles, but for me special mention goes to Samuel Edward-Cook as Bill Sikes, intense and frightening giving the character a real sense of menace. When Sykes violently dispatches Nancy just off stage my companion (wife) tells me she was about to push me out of my seat to "help her".
The "young company "who play the adolescent characters were professional and believable, holding their own amongst the older experienced professionals. Especially Henry Armstrong who was playing Oliver.
The production handles the "darker" parts of the story well, giving impact but avoiding making them too intimidating for the younger people in the audience to enjoy.
In all a joyful experience, that I could happily enjoy again.
It's just the treat needed for this Christmas.
Play runs till Saturday 5th January 2019