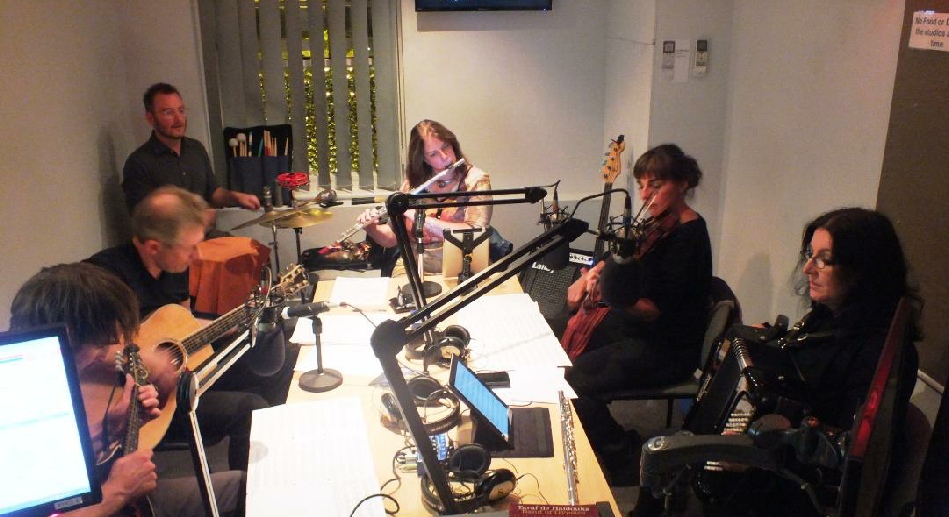 UNCLE TONE'S GUIDE TO FAME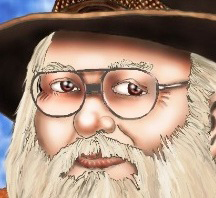 Veteran local bluesman Dave Speight was my live guest on a recent FAB Folk and Blues show. He is of that certain generation around at the birth of the Folk Revival. He rubbed shoulders and swapped guitar techniques with many household names in the folk world. Indeed he was one.
"I could walk into anywhere, play a couple of numbers, and get booked. Nowadays I can do the same and get ignored!"
So what changed? Dave had to admit that the standard of performance has improved amazingly, especially among the younger artists who have taken a degree in their art, have studied it and also learned how to sell themselves. Whether it be festivals, clubs or pubs, the competition for bookings is fearsome.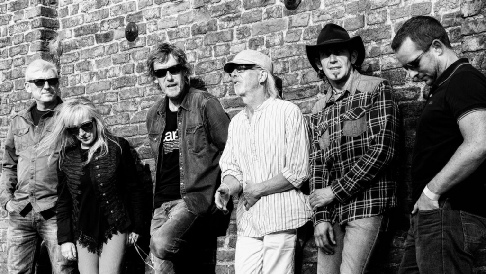 It's the same for live guests on the show. I try to feature and reflect Yorkshire talent whenever I can. That is what the shows are for. But it is very hard to have to say, sometimes, to a hopeful guest, "Well, I'm sorry, but really you are not up to radio standard."
It's not like a folk club singaround where almost anything goes, and where as long as folks are giving of their best, what they offer is almost always acceptable to most. On radio we have to maintain a certain standard of performance, otherwise we would all be a laughing stock and people would switch off in droves. Our advertisers wouldn't like that. You have to bear in mind that most of the audience have been ear-wormed top twenty numbers all day long, so they are conditioned to slickness of performance.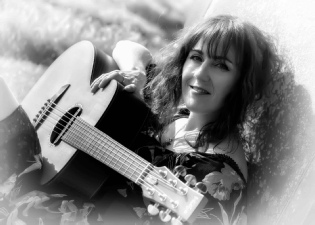 I do feel for those younger artists who are trying to break through, and also for those older artists who are being left on the side in this fiercely competitive world of performance. Every week I get a pile of CD demos. I do try to listen to them all. Those who send in material digitally are less likely to get a hearing unless I already know them and their talent. Too many are using that method, and there just isn't time to check them all out. Plus, I like to handle the whole package, CD, booklet and sleeve, preferably not highly fragile jewel sleeves either. The newer cardboard sleeves handle better, look better and are much more resilient.
So how do you get heard, played or booked?
Obviously you have to have the talent, but also nowadays you need to be different. You have to stand out from the crowd. That difference is sometimes very hard to define. It can be in a new innovative approach to the music such as Forest of Fools, a young southern 'jump-up-folk' band who have a member who plays a Sousaphone like a didgeridoo!
It can be writing some really punchy and sincere topical songs as does Jon Palmer or Merry Hell. It may be having a unique melodic voice accompanied by brilliant guitar-work, such as Carrie Martin.
It's possibly reinventing yourself as has The Captain of the Lost Waves. It can be having the ability to conjure up a mood as does Rachel Croft. (I really recommend her new album, by the way. See below.)
Just being able to sing and play is not enough any more, if you want to earn money from it.
However there is a whole world of friendly singaround clubs and open mics out there that will welcome you with open arms, just as a performer. That's where you might hear my efforts, if you are lucky!
I love the folk scene. It works on two levels.
http://www.forestoffools.com/music/
http://www.jonpalmeracousticband.com/
http://www.carriemartin.co.uk/
http://captainofthelostwaves.com/
RACHEL CROFT - HOURS AWAKE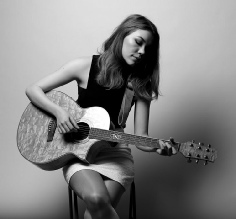 - review
Late evening. Dimmed lights. Glass of brandy in hand. Shoes off and feet up on the settee. It's the only way to really share the mood of Rachel Croft's new album 'Hours Awake'. There is a melancholy depth to her lyrics that immediately gets you under her spell. Her voice is Eddie Reader, Amy Winehouse and June Tabor rolled into one. Every time she 'cascades' those vocal notes, almost, but not quite a gentle yodel, the nape of my neck tingles. This album ought to be a classic. It is outstanding. It is the audio version of dark chocolate. Uncle Tone
FAB Folk and Blues Guest List Update 2019
RADIO
FAB Folk and Blues continues to flourish in the ample studio of Tempo FM in Wetherby. I must state that of all the studio's I have ever worked in throughout my years of broadcasting, going back to 1980, the Temp studio is the best for quality of reproduction and space available, and that includes BBC local stations. It enables us to produce some great shows on local FM and online, demonstrating the fantastic talent of local bands and performers.
On a recent survey, the FAB Folk and Blues show proved to peak twice as high as any other on the station, so we must be getting something right.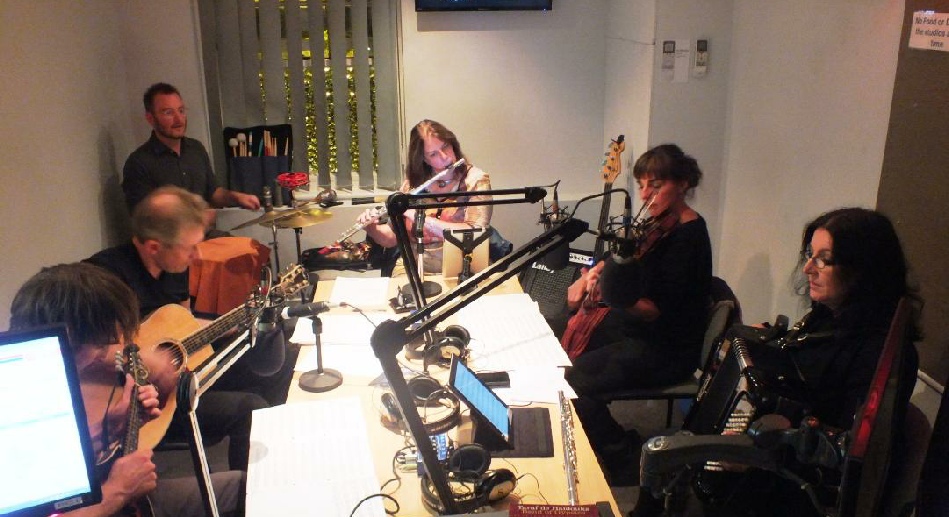 The show is heard in Australia, New Zealand, America, in France and even South Africa. It is a very real privilege and joy to be able to bring Yorkshire performers to a wider audience.
We are already booking artists into 2019. If you are up to it, send in a demo to:
Tony Haynes
FAB & MMM
Tempo 107.4 FM
c/o Wetherby Film Theatre, Caxton Street, Wetherby ,LS22 6RU
Or email me at studio@tempofm.co.uk. Put FAB or MMM in the subject line.
Artist booked to appear live are:
Jan 23rd Brigit and Phil 'The Blow-ins'
Jan 30th Phil Pipe
Feb 6th Wilson McGladdery
Feb 13th Rachel Croft?
Feb 20th Toni Bunnell
Feb 27th New Tracks
Mar 6th Tim Moon
Mar 13th Flossie Malavialle
Mar 20th New Tracks
Mar 27th Nick Blair (Accord)
Apr 3rd Martin Heaton
Apr 10th Michael Harding
Apr 17th Tony Flavell