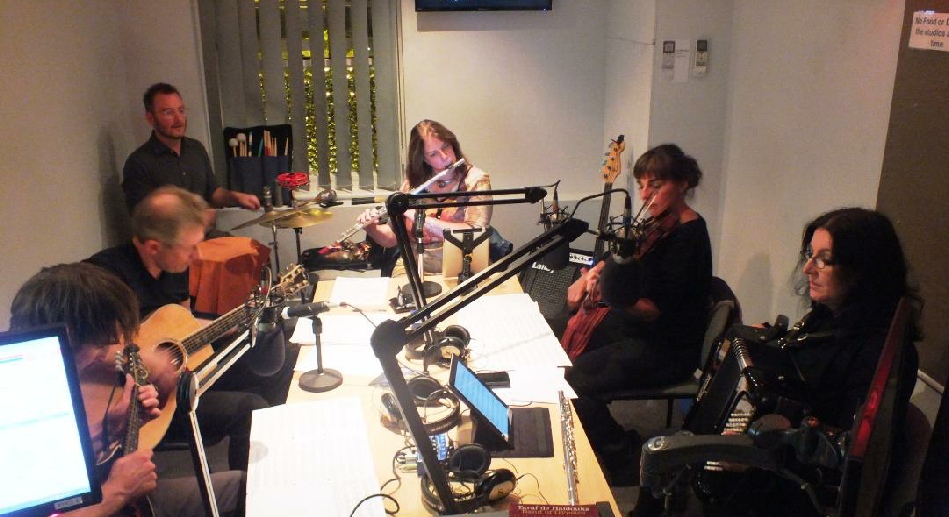 PLEASE REPLY HERE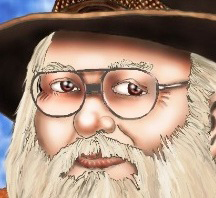 "I don't do freebies," was the response I got from a fairly unknown performer whom I approached regarding appearing at a mini festival in aid of Yorkshire Air Ambulance.
Fair enough. At least he bothered to reply.
A recent rantist on Facebook bemoaned the fact that he had sent out a load of publicity to pubs, hoping to get a booking, and none of them replied. At least a polite refusal would have helped.
It's even worse when job-seeking, I pointed out. An unemployed friend of mine has got as far as interviews, but then has had no further contact from the companies who interviewed him, leaving him in a state of animated and unrequited hopefulness. Now that is plain rude.
But a gig in a pub IS a job, I was told. Well, actually it is a day's work, not a job, but point taken.
"Why should I perform for nothing? You wouldn't ask a plumber to work for nothing!" it was pointed out. Well, actually, when I was plumbing and heating I did do a few jobs for nowt. or nearly nowt, for a pensioner who couldn't afford to get his central heating fixed, for example. And what about the local companies who chip in for advertising charity events?
Another friend of mine is organising a third folk weekend in aid of a local childrens' hospice. It is a very worthy cause. But about half the artists he has approached for 'freebies' haven't bothered to reply. So it works both ways. A polite refusal would help him sort out his running order in time for the advertising.
Some are willing to perform freely for a charity. Others aren't. I know which I'd rather book for a paid gig later.
But lack of communication is the problem. Whether seeking gigs or jobs it now seems the norm not to bother to reply. Is turning your back on the enquirer less uncaring than saying, "Sorry. Not this time"?
It's all part of our modern self-seeking society, I suppose. It's the same with not using indicators correctly at roundabouts, but that's another rant.
We have two reviews this month. The first is a bit weird, but stick with it, and you'll find out why.
THE ATTENTION SEEKERS AND THE PUBLICITY STUNTS
The First (and Second) 100 Short Stories of the Local Vicar and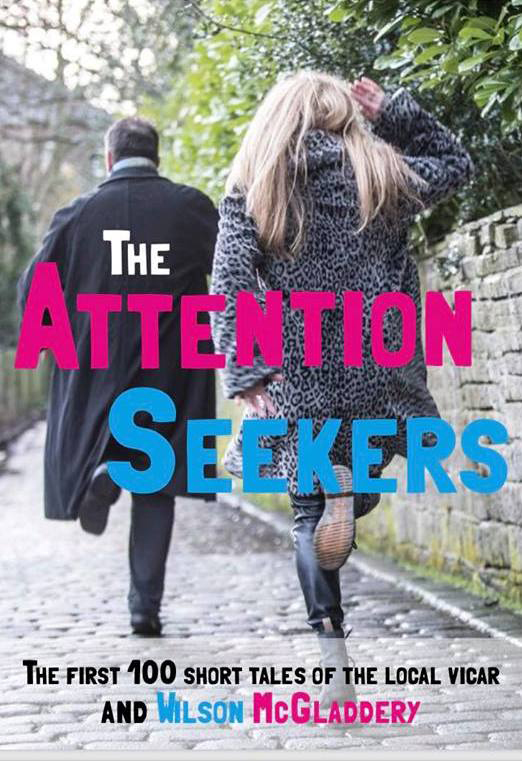 Wilson McGladdery
(This might not make sense until you get to the end but, bear with it.)
Uncle Tone slouches at a table in the Dog and Gun, throbbing head in hand. The pint of Yorkshire Ouse in his other hand is also topped with a throbbing head. Tone appreciates a bit of head. Charged with the task of reviewing the Attention Seekers and The Publicity Stunts, The First (and Second) 100 Short Stories of the Local Vicar and Wilson McGladdery, he wonders where to start.
At that moment in staggers the Local Vicar with his Bishop in a half-nelson. They had obviously been fighting over ecumenical matters again. The Bishop is released. Uncle Tone takes out a biro and begins to write in a yellowed notepad. He can't afford an iPad.
"Lend me a tenor and I'll get 'em in," says the Vicar to the Bishop, unabashed. Reluctantly the Bishop holds a note. "I'll re-choir it back." he demands, "....and I don't care how hard you hit me, God does exist! It's us who might not!" he insists.
To the brain-numbing hiss of an air blade attempting to blow itself off the wall, Gaynor emerges from the Ladies hoisting up her army issue underwear, smouldering bent Park Drive clenched in her teeth.
"I'm a Theist too," she states. "I use THE word 'THE' all THE while." Ash trickles down her cleavage.
Uncle Tone notices Paul hunched at a half hidden table in a gloomy nook, attempting to take notes on a soiled table mat. He tears out the top page of his notepad and gives it to him. "Here," he said, "This could be Episode 1 of the Third 100..... if you're not too fussy."
Paul nods graciously, but thinks, 'Bloody upstart!'. He wonders whether his imagination is now out of control.
"My biro's run out," Paul observes, eyeing Uncle Tone's. Uncle Tone runs out after it.
Back to reality.
Being tasked with the promotion of 'Wilson McGladdery' with no budget whatsoever, Gaynor and Paul turned to the one thing that's free. Imagination.
It has certainly worked. The unexpected twists and turns of The Episodes raise a smile, or a frown, or both, no easy accomplishment without doing a
facial impression of a chimp. Either way they are indeed Attention Seekers and like cuddly sick cats, very hard to put down.
But beware of reading too many Episodes in one sitting. You can be all too easily sucked into Local Vicar world, as was Uncle Tone, above.
WEATHER BEATEN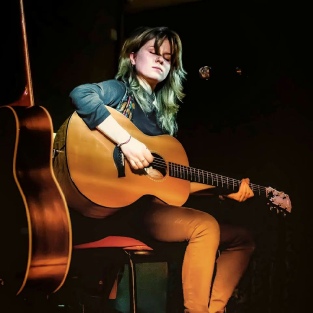 - Katie Spencer, review.
Weather Beaten, the new album from Katie Spencer blows in with a storm of fresh air. Her whimsical style of both vocals and guitar accompaniment makes her delivery totally unique, and uniqueness is very hard to achieve nowadays.
There is nothing predictable and plenty to be pleasantly surprised about in every track. When Katie's harmonics on guitar play around Tom Mason's excellent upright bass sounds it raises goose bumps on my arms, and it's a very long while since that happened!
I've just played the album twice through. Had to.
RADIO
FAB Folk and Blues continues to flourish in the ample studio of Tempo FM in Wetherby. I must state that of all the studio's I have ever worked in throughout my years of broadcasting, going back to 1980, the Temp studio is the best for quality of reproduction and space available, and that includes BBC local stations. It enables us to produce some great shows on local FM and online, demonstrating the fantastic talent of local bands and performers.
On a recent survey, the FAB Folk and Blues show proved to peak twice as high as any other on the station, so we must be getting something right.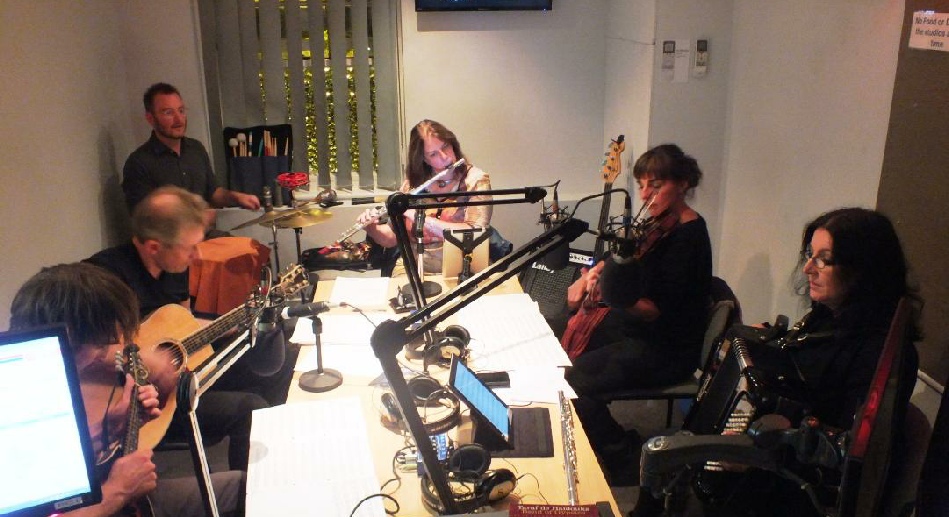 The show is heard in Australia, New Zealand, America, in France and even South Africa. It is a very real privilege and joy to be able to bring Yorkshire performers to a wider audience.
We are already booking artists into 2019. If you are up to it, send in a demo to:
Tony Haynes
FAB & MMM
Tempo 107.4 FM
c/o Wetherby Film Theatre, Caxton Street, Wetherby ,LS22 6RU
Or email me at studio@tempofm.co.uk. Put FAB or MMM in the subject line.
FAB Folk and Blues Guest List Update 2019
Mar 6th Tim Moon
Mar 13th Flossie Malavialle
Mar 20th New Tracks
Mat 27th Nick Blair (Accord)
Apr 3rd Martin Heaton
Apr 10th Michael Harding
Apr 17th Tony Flavell
Apr 24th Josh Burnell
May 1st New Tracks
May 8th Duncan McFarlane and Ann Brivonese
May 15th John Watterson (Costa FF)
May 22nd Caim
May 29th Jill Vance
Jun 5th Katie Spencer
Nov 20th John Storey