Devil Sky - Dan Webster
CD Review by Joe Grint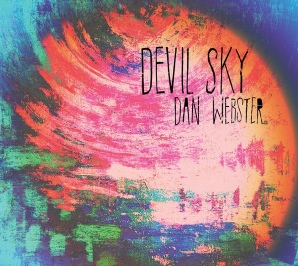 Shortly after moving to York a couple of years ago I slipped into the Slip Inn to check out their beer festival. As well as finding some excellent North Riding Brewery beer to drink I also discovered local singer and songwriter Dan Webster. He was playing a mixture of well chosen covers, of mainly contemporary material, and his own songs. It soon became apparent that the latter were at least as strong as the former and it wasn't long before I had acquired his entire existing back catalogue of CDs. I have seen Dan perform many, many times since then in venues large and small and have thoroughly enjoyed every single gig. It will come as no surprise, then, that I was eagerly awaiting this new CD.
From the beautiful and striking cover art (by talented local artist Pia Wennell), via the dramatic photos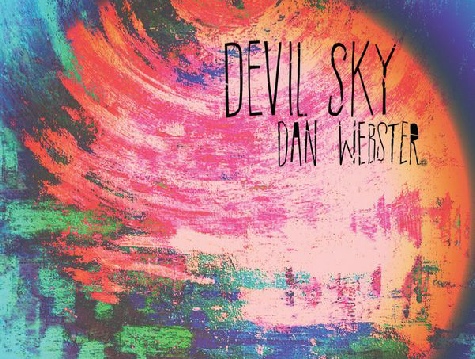 of a York sky on the fold out sleeve and lyric sheet, to the songs themselves, I have to say that, in every possible way, this is a work to treasure.
Opener 'Playing Cards and Late Night Bars' leads off with Emily Lawler's fiddle, Yom Hardy's drum roll and Mark Waters' inventive bass stirring the band into action for an upbeat sequel to the final track from Dan's 'Diamond Land' album. For those, unlike me, who haven't seen this band perform it soon becomes apparent just what an amazing group of musicians Dan has gathered around him. The arrangement in this song is somewhat complex but clarity of instruments and vocals is always maintained, a testament to Dan's experience as a recording engineer.
'Home Again' which follows showcases Rachel Brown's sublime cello playing whilst the pure Americana 'Bo' allows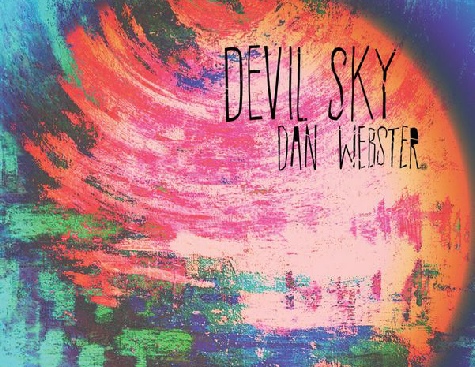 Polly Bolton's incredibly dexterous mandolin playing to come to the fore with Emily Lawler cleverly improvising around the main theme. A final Hammond flourish from Joshua Burnell leads the listener to my favourite of Dan's compositions 'Haul Away'. Once again Rachel's heart rending cello provides a perfect foil to the vocals whilst Danni Nicholls' backing vocals make a special song even more poignant.
The CD continues to delight throughout. Every song would be a highlight of a lesser album but if I had to choose from the remaining tracks then (new to me) 'Freedom in Suburbia' - cataloguing the damage done by the privatisation of public services and the subsequent scapegoating of immigrants – and 'Nothing At All' would be my front runners. As would closer 'Anyway' with its cello, guitar and mandolin interplay being a sound I could listen to forever. A perfect ending to an outstanding album.
The CD is being launched at The Crescent in York (incidentally my favourite local venue) on 31st August. As you would expect from this review I would urge you to be there, or to see Dan and his band on their forthcoming tour, if you can.