Waiting for Wednesday live review
- Friday 13th July - Bradford Festival, Centenary Square
by Chris Lockwood
Bradford Festival promised 'a vibrant, colourful and multicultural programme of the very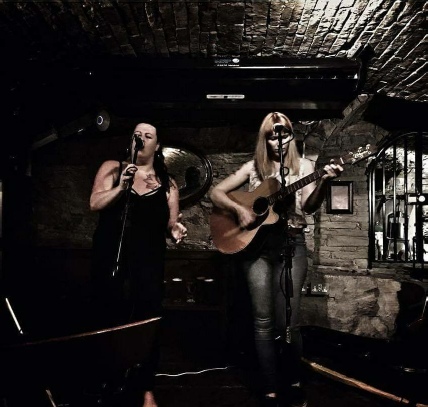 best international, British and local, theatre, art, music and dance right into the heart of Bradford' and on a summer Friday night in Centenary Square it appeared everyone was ready to blow off some steam after the working week.
While kids drenched each other in the nearby water fountains festival goers packed out the city park sipping pints and cocktails awaiting the headline band.
A great friendly cheer greeted Yorkshire group Waiting for Wednesday as they took to the stage and belted straight into their rousing last single 'Cast Aside' (Also reviewed in YGG).
This went down a treat with the crowd showing their appreciation with a great round of applause which WFW then followed up with the more country music flavoured 'Trainwreck'. Changing up the tempo between tracks when playing live is a skill not every band can pull off, and some never even bother trying! Not for the last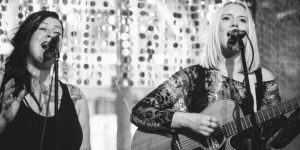 time this evening WFW prove how good they are at this during the next segue by dropping into a cover of the ballad like 'Angel from Montgomery' complete with sweet guitar licks that allow room to showcase the twin female vocals.
As the rain started to come down the slow intro to 'One Way Ticket' gives way to a booming bass heavy rocker that gets everyone dancing. This seems to have unleashed something as the skies open cueing a mass opening of umbrellas undeterred by the fickle English weather.
A great roar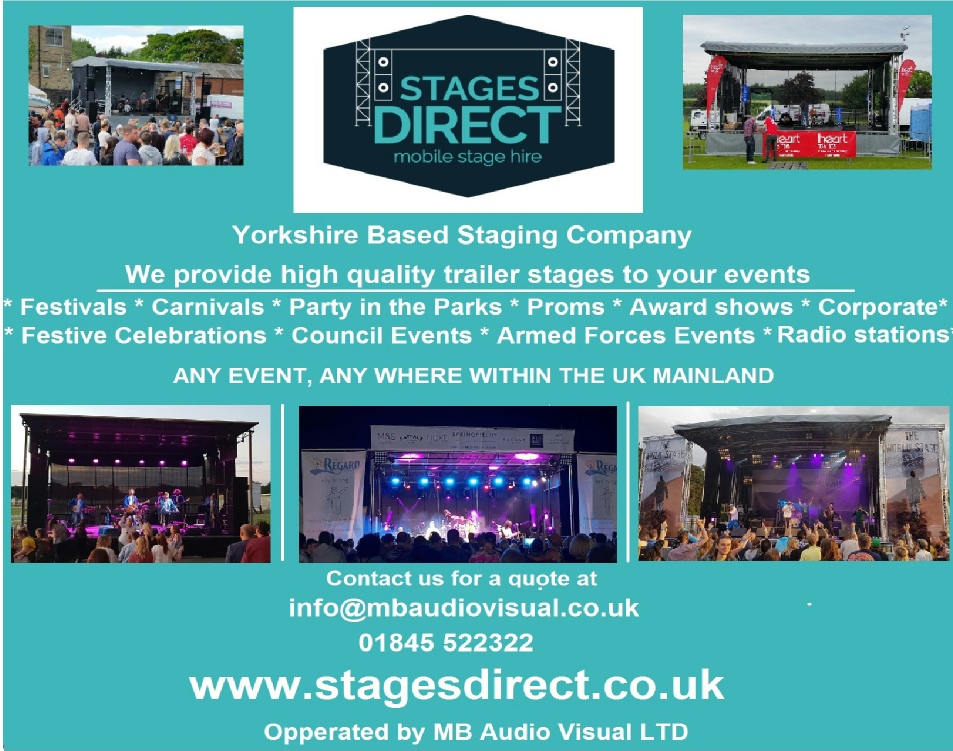 of appreciation from the crowd is reciprocated by Waiting for Wednesday who thank us all for braving the rapidly becoming biblical torrential downpour. The band pound on through the upbeat 'Carrier Bags' and 'Rhythm to this Song' as a group of ladies in colourful macs dance in a circle in front of us. Launching into a fantastic heartfelt cover version of 'Drift Away' Waiting for Wednesday really do justice to this classic which is quite rightly greeted with rapturous applause from the audience.
By this stage it was impossible to write notes and so I drank my rapidly filling beer and enjoyed the last few songs of romance, heartache and joy that WFW play with such enthusiasm and conviction.
It takes something special to maintain a crowd when the elements are fighting against you but tonight's festival headliner delivered just that and the smiling people we chatted to afterwards remarked what a positive showcase the gig and the whole event has been for the city as a whole.
Waiting for Wednesday are playing the following upcoming gigs:
AUG 30, The Chemic Tavern, Leeds
More details on their site: